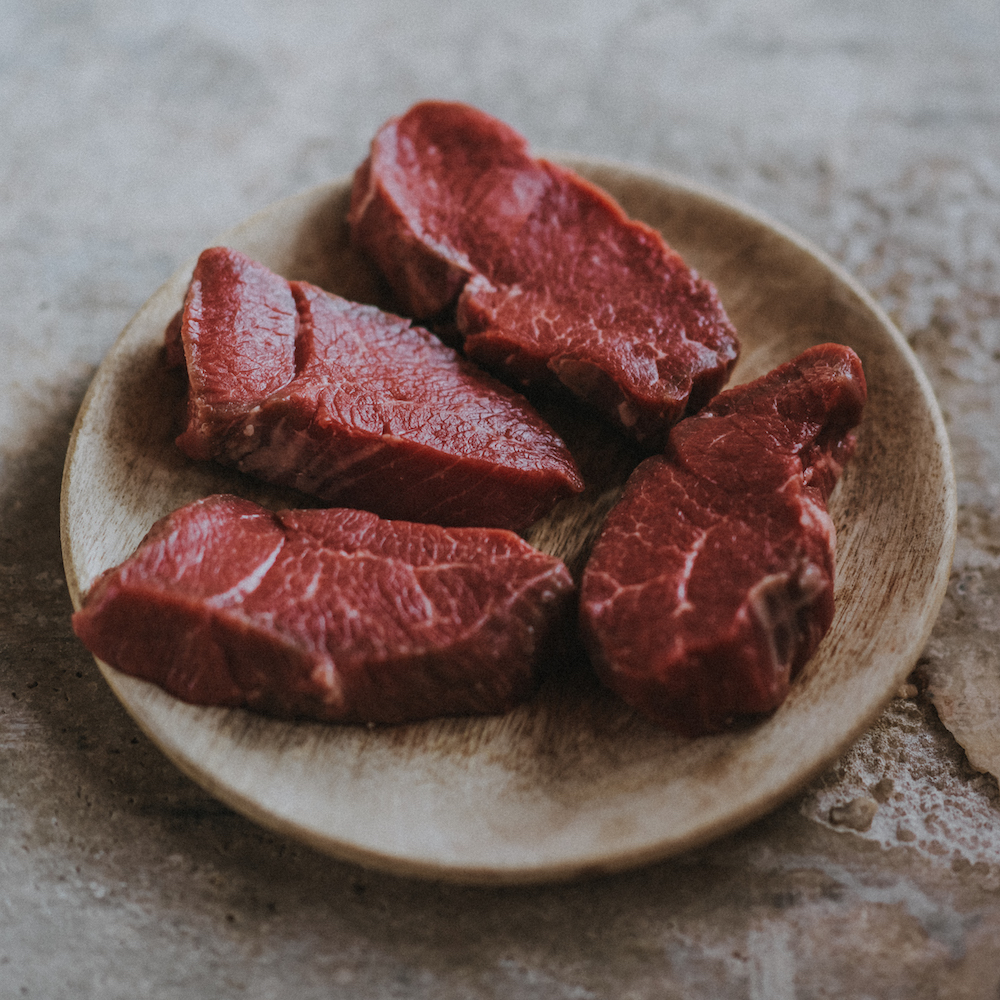 Devon Rose are proud to be exclusive stockists of Pipers Farm's award-winning meat.
Pipers Farm meat has been recognised for its wonderful quality and commitment to welfare by some world-class chefs and renowned food writers such as; Jamie Oliver, Rick Stein, Hugh Fearnley-Whittingstall, Michael Caines and many more.
We offer a full range of fresh Pipers Farm meat for wholesale including award-winning Red Ruby Beef, Saddleback Pork, Properly Free Range Chicken, Suffolk Lamb, Properly Free Range Duck and seasonal fare like award-winning Parkland Venison.
Pipers Farm meat is all whole carcass, which means we can utilise every inch of the animal giving you access to all sorts of weird and wonderful bits including; trotters, bones, offal, lardo and dripping.
With 30 years experience producing award-winning sustainable meat we are able to build a relationship with you by offering our expertise and advice. From understanding how Pipers Farm's animals have been grown to creating the perfect cut for your menu.
You can even visit the farm to see first hand how the team produce their slow-grown sustainable meat.
If you would like to source Pipers Farm meat for your menu, please get in touch with us using the details below.
Understanding our customers and their needs drives our business. We offer long lead delivery right through to next day. All of our meat is couriered by refrigerated vans and carefully packaged.
With 97 years in selling wholesale meat, we are happy to guarantee the quality of our produce. We hand pick and check each order, if something doesn't make the cut, it doesn't leave our business.
We have some of the widest selection in meat including Burgers, Mince, Sausages, Steak, Joints & Offal. We work with our customers to understand their requirements and fuel inspiration.
Looking for something delicious for your menu? We would love to hear from you. Get in touch and we'll do our best to give you a speedy reply.
Opening hours
9am to 5pm Monday to Friday
Email
sales@devonrose.com

5-6 Heron Road, Sowton, Exeter, EX2 7LL