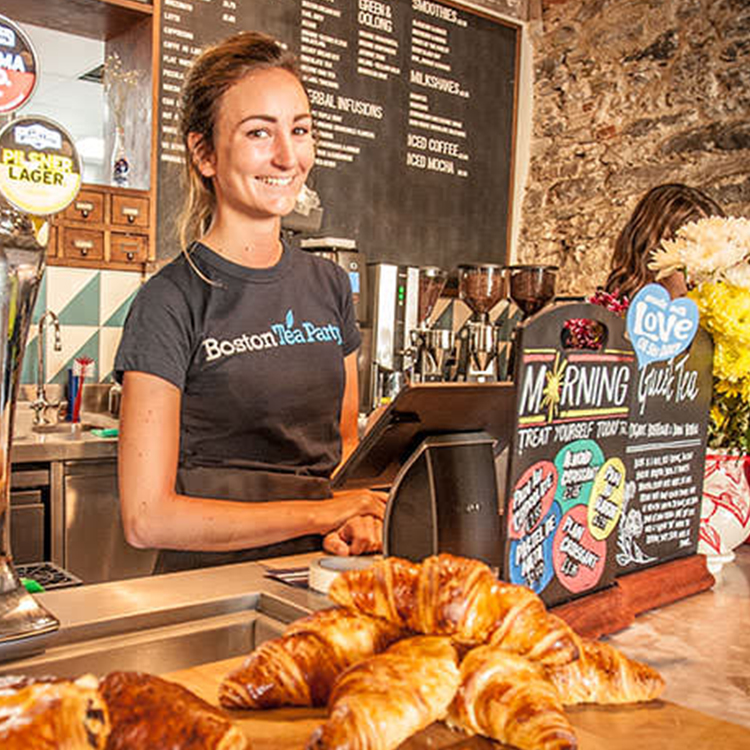 Park Street Bristol was Boston Tea Partys' first & flagship café. Opened in 1995, it has become a local institution & urban retreat with a hidden tiered garden. It is a firm favourite with Bristolians & an actual legend in its own lunchtime! Five in Bristol, two in Bath, two in Birmingham plus Exeter, Honiton, Barnstaple, Cheltenham, Plymouth, Ringwood, Salisbury and Worcester with still more to come. Food made by proper human beings in their own kitchens in the cafes themselves.
Canteen = 3 award-winning London restaurants. Great British Food = honest food, nationally sourced, skilfully prepared and reasonably priced. Fay Maschler / Evening Standard "I can't remember feeling quite so enthused and invigorated by a catering venture - saying to myself, "here is progress"." AA Gill / The Sunday Times "This was not just a good menu. But actually an improvement on most other menus."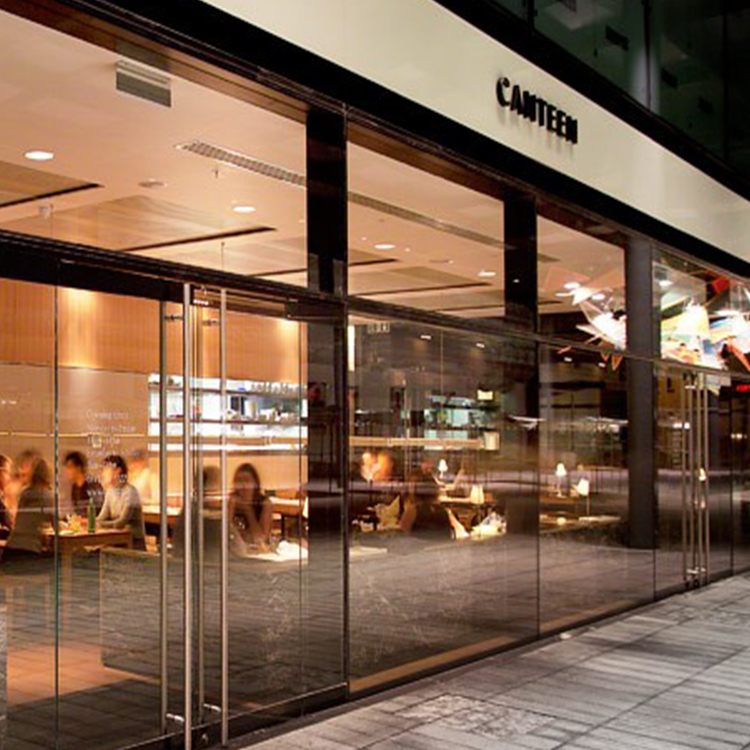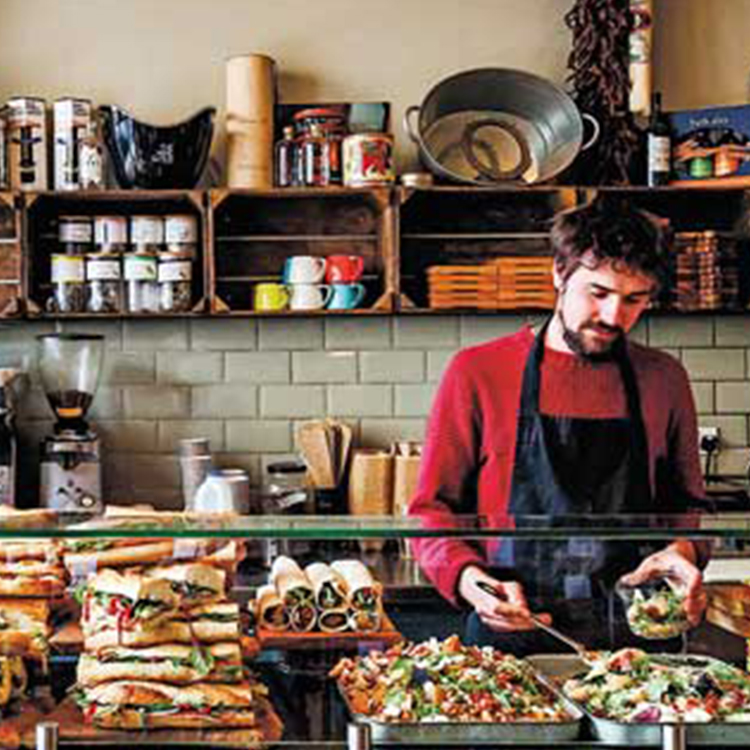 Lucky Bristol, Bath & Exeter residents have access to the real-world Chandos Deli, which is one of the most exciting fine food retailers outside London. launched in Bristol in 1992 they made an impact from the very start, a mouthwatering range of produce. From artisan cheeses and meats, wines, bread and pasties. Real quality food, served by people with a genuine enthusiasm and passion.
A company of cooks? Sounds right up our street. And when they are serving the Royal Palaces and Parks as well as the Royal Opera House it's a client we like to stand beside! Their auspicious outlets are as follows: Chiswick House Café, Clissold House (Greenwich Park), Hyde Park Lido (The Serpentine), Kensington Gardens (Boardwalk Cafe), Regent's Park (Boathouse Café), RHS Gardens Wisley, Royal Opera House, Riverside Terrace Cafe (Royal Festival Hall).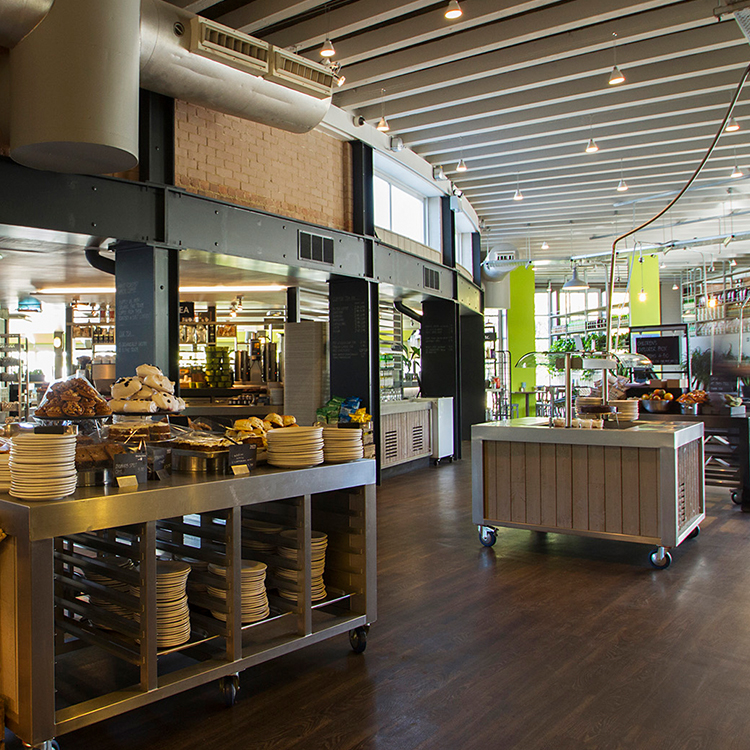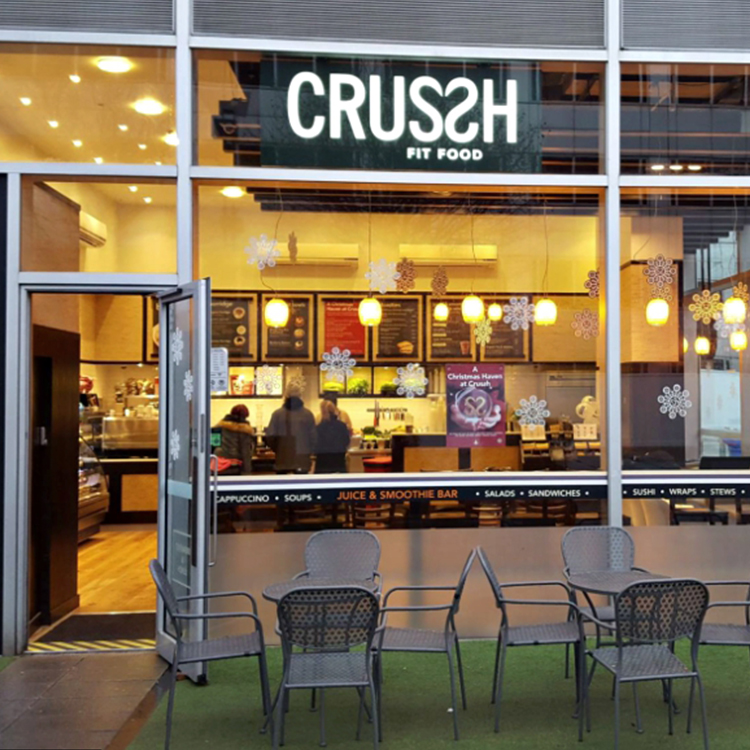 There's no doubt about it. Juicing is one of the easiest ways to make your life a whole lot healthier. Raw juices are simply freshly pressed fruit and vegetables – carrots, apples, pears or even celery and beetroot - just chopped up and put through a juicing machine to extract all the juice and goodness. That's it. Better still their offering includes Devon Rose meats.. not juiced of course, but their sarnies, salads and wraps are testament to good food.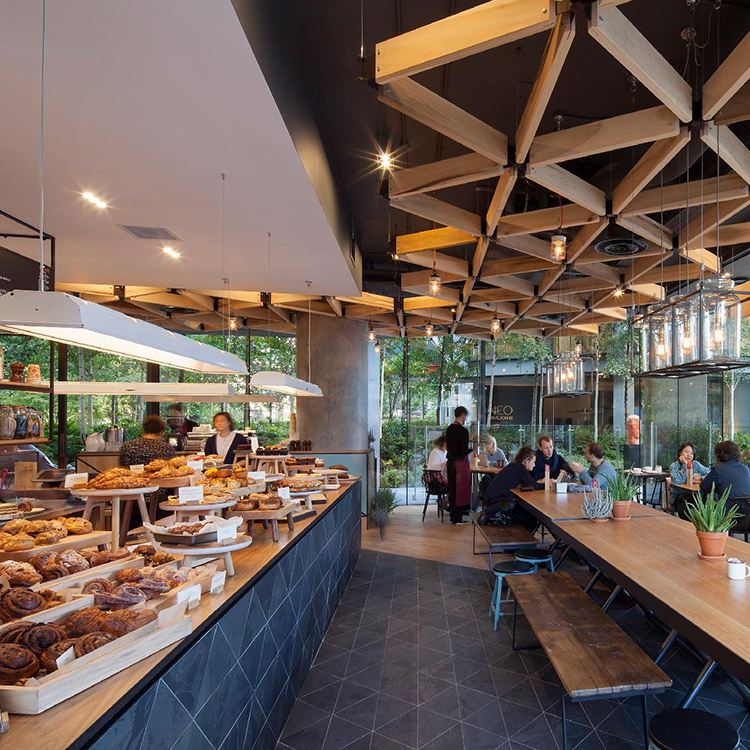 Nothing beats the simple pleasure of good bread. At Gails they believe it's something that everyone deserves to enjoy, every single day. That's why they make their artisan bread by hand using the finest ingredients and time-tested methods. Their neighbourhood bakeries in London put great, fresh bread back at the heart of local communities.
This is an interesting deli in Broadway Market, E8. Offering laid back knowledgeable service, frenchman Stef tempts you with a carefully chosen selection of delicious Continental and British fine food classics. Eat inside too. You'll love the mouthwatering snacks, patisserie and fresh ground quality coffee. Parties and business lunches are also catered for and delivered.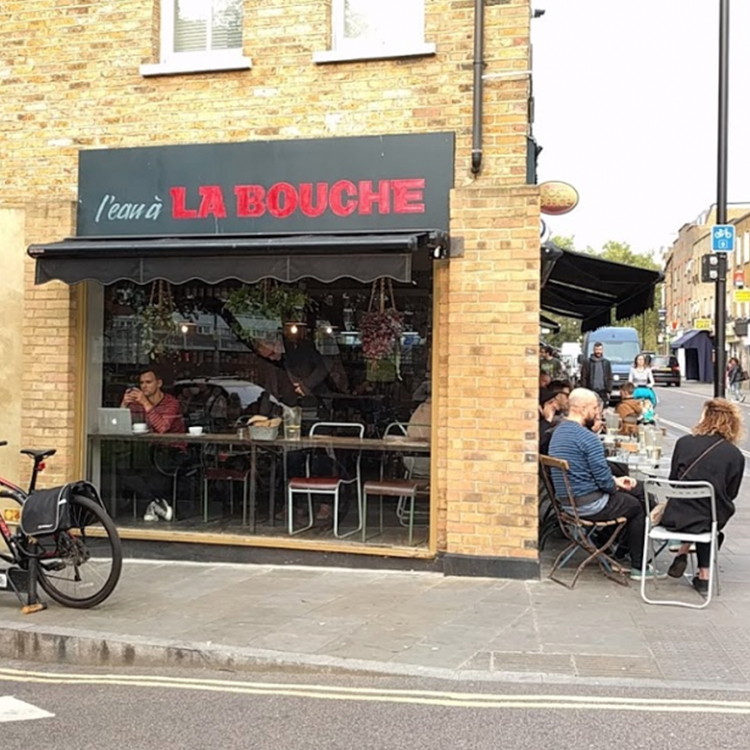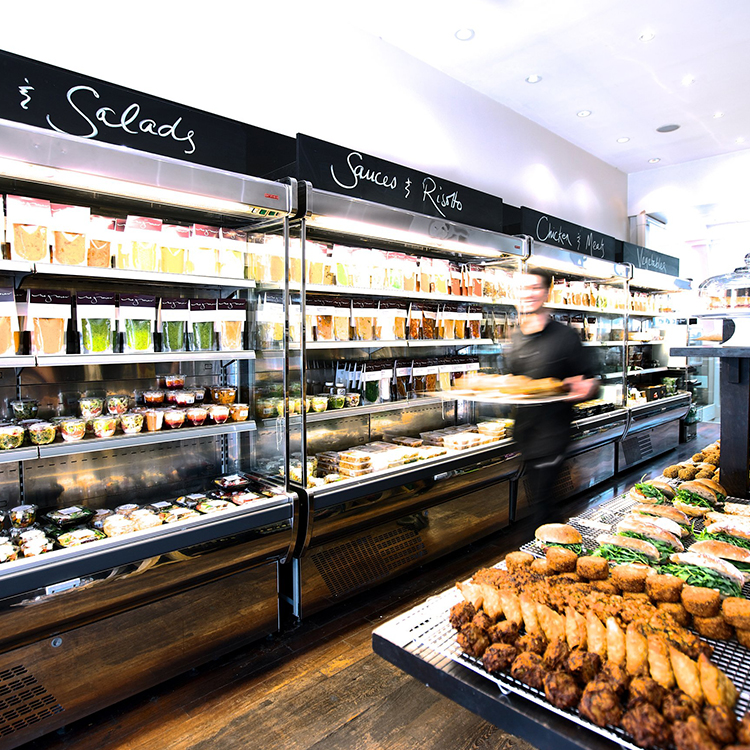 The Grocery on Elgin, situated in the heart of Notting Hill, offers delicious easy to prepare hand made meals. Our chefs use fresh, seasonal ingredients sourced from small artisan producers and quality suppliers to create easy to prepare meals for cooking and enjoying at home. Half bottles of wine are featured along side a range of bottled waters, own brand juices breads, pastries, snacks and great coffee in a beautiful, spacious environment.
Understanding our customers and their needs drives our business. We offer long lead delivery right through to next day. All of our meat is couriered by refrigerated vans and carefully packaged.
With 97 years in selling wholesale meat, we are happy to guarantee the quality of our produce. We hand pick and check each order, if something doesn't make the cut, it doesn't leave our business.
We have some of the widest selection in meats including Burgers, Mince, Sausages, Steak, Joints & Offal. We work with our customers to understand their requirements and fuel inspiration.
Looking for something delicious for your menu? We would love to hear from you. Get in touch and we'll do our best to give you a speedy reply.
Opening hours
9am to 5pm Monday to Friday
Email
sales@devonrose.com

5-6 Heron Road, Sowton, Exeter, EX2 7LL